I want to start by noting that this is not a review. If I were to write a review of the whole Ji.Hlava International Documentary Film Festival, it would be extremely biased since I don't have anything to compare it to, in order to be more objective in my judgment. The emotional impact of the selection and its supporting programme in a year like 2022 took its toll as well, since you can't just organize a festival without addressing the elephant in the room. Having said that, I can not praise the organization enough for not only pulling all the stops in all things logistics, but also for bravely taking control of the situation and navigating a smooth sail in what was 17 hours a day of running to catch screenings, industry activities and participating in one of the most engaging forums I've ever attended. This was not your average film festival – and I mean that with a heartful of complex emotions that had me first in awe, and literally bedridden at the end of it.
The selection
I didn't see everything, even though I went through multiple stages of anxiety and euphoria to book as many screenings as possible. I am especially proud that I didn't kick myself too much over the fact that this was by far the most extensive program I've seen in my entire life, even though industry people were laughing at my naivete. 

7 competition sections – something that was most definitely out of my grasp before attending this festival, being used to the Macedonian ones that I came to appreciate even more for their simplicity. I was particularly drawn to the section Fascinations. All of the movies were truly otherworldly here, experimenting with forms such as audio, the human senses, and how we as people grasp the reality around us. The winning film called The sound of time manipulates visuals and audio to provoke the current societal environment, as per the jury's own words.
Continuing with the theme of freedom in peril, the Czech Joy section was a clear favorite. I wanted to see as many screenings from this section as possible – maybe because of the unshakable gratitude I felt to be included in the festival itself. The winning movie Kapr Code echoed the issue of censorship by outlining the mostly forgotten life of Czechoslovak composer Jan Kapr in a celebration of documentary cinema as an art form. Opus Bonum was another clear and definite sign that the world documentary landscape is becoming as critical as can be. One of the movies that clearly showed the implicitness of the West of its continuing oppression of the working class was The Shift, a terrifying portrait of how people can be imprisoned in a modern class system. I can write a whole dissertation, but the message documentaries now show us is clear – what was once fiction has become a harsh reality and we must act.
The accompanying programme
The description "the most important documentary hub in Central and Eastern Europe" is 100% correct for this year's Industry programme. From the festival poster competition (the winner DokuFest was cheerfully supported and well loved) to the special celebration of the Transparent Landscape: Philippines section, the sheer number of industry professionals attending these events would leave one in awe. As a film journalist/critic myself interested in this year's theme of (losing) freedoms, it was fascinating to listen to a panel discussion with leading journalists from the Czech Republic, Hungary, Poland and Slovakia about the film environment in the region. All these seemingly natural allies and cultural "relatives" seem like they are living in parallel universes – Poland and Hungary stuck in the censorship of their populist governments, with the Czech Republic and Slovakia pushing and offering to lend them much needed voices.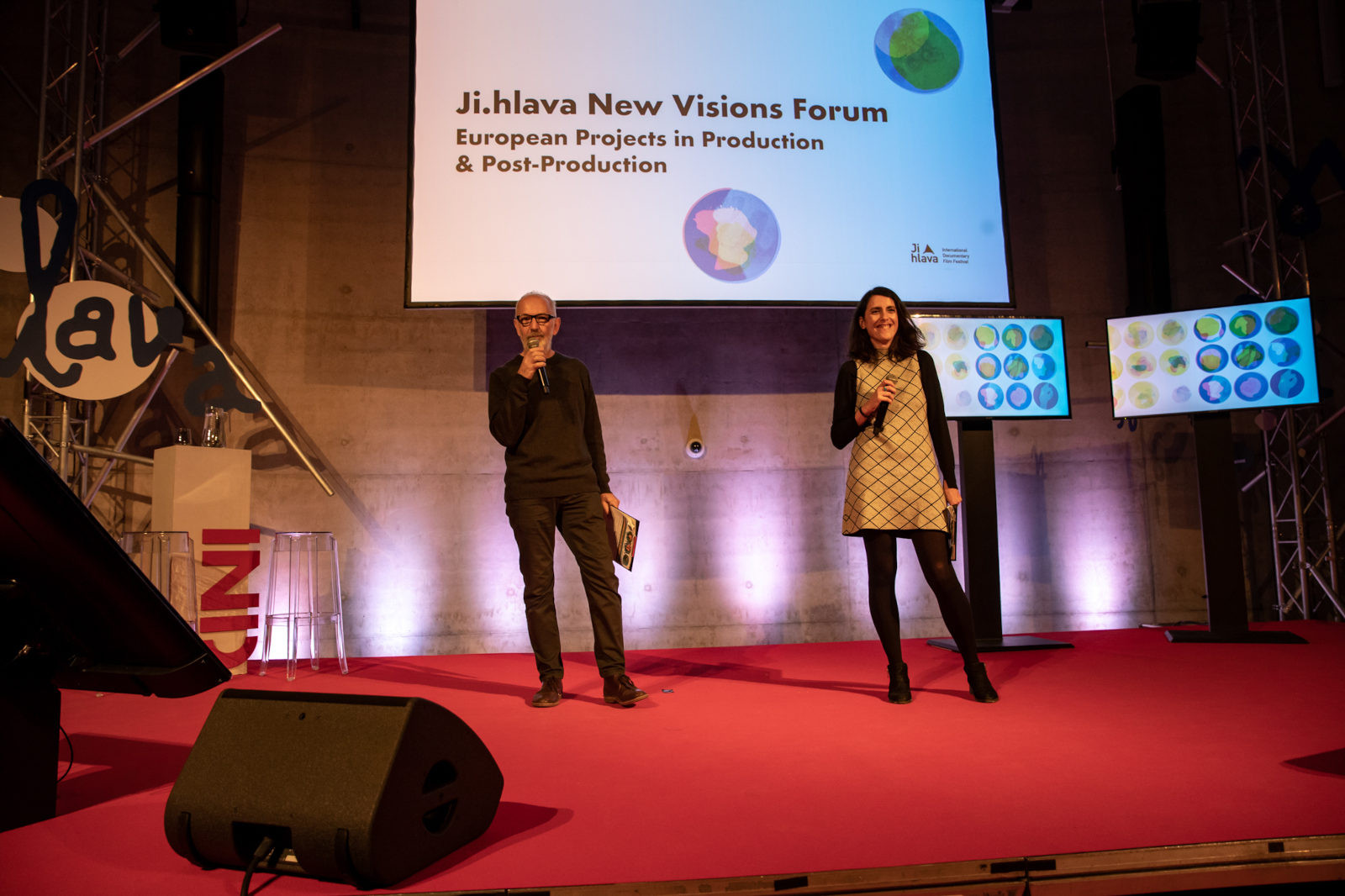 The state of the documentary cinema in Hungary is a perplexing subject of its own, masterfully covered in another part of the festival – the inspiration forum. In the discussion about Hungary losing its freedoms, emotions took over. Hearing about the course the country has been following for the past few years, especially with gender studies being completely banned from Hungarian universities, makes people even question reality itself. We now not only are in need of brave, even guerilla, documentary filmmaking that would potentially break laws – but we need to call out the complicity of the EU in all of this.
All in all, I left with a lot of perplexing thoughts in my head – and even more questions that I originally had coming over. How can we support independent documentary filmmaking? Can we even make a difference? Will we ever be free? Plenty of food for thought to never get hung(a)ry again.
Petra Brankovska